The year is about to be over and we go out busier than ever – after a month of trying to catch up with a crazy productive year for musicians and live venues coming out of the pandemic. With nigh-on 100 posts this December, the next couple of months also see us dedicating more time to Record Turnover – so thanks to everyone on the other side of the screen, and welcome to any new visitors.
The fourth and final part of our end-of-year lists for 2022 is the 'album of the year' category, excluding electronic music. This year the list is almost exclusively focused on post-punk, punk, hardcore and DIY pop. I've also loved albums within other genres, but if you are looking for a more eclectic selection I'd recommend you to scroll down to the bottom where you'll find a longer playlist.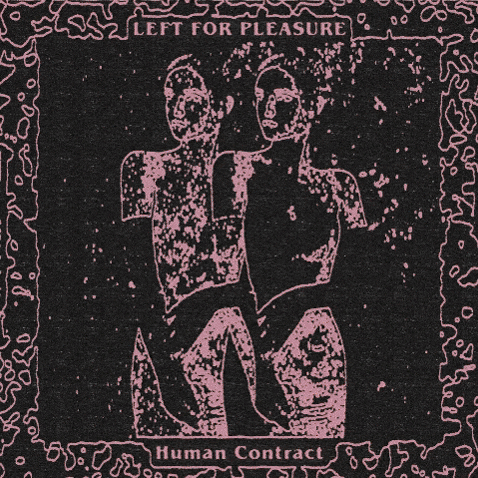 This year was Romero's year from the very beginning. Coming out of 2020 with a 'single of the year', tours have taken them further and further out, landing them a stateside deal with Feel It and they finally made it to Europe. Their first album is the best powerpop since The Shivvers and it's a no-brainer of a #1.
This year also belongs to the Cincinnati collective around Dylan McCartney and the Future Shock label. Dylan plays in three projects that are featured on the list: The Drin, The Serfs and Crime of Passing. Next year The Serfs are finally coming to Europe to play, so keep an eye out.
Top 15 releases
Naturally there has been a lot more great music out there this year, so here's a playlist gathering tracks from our 100 favourite releases (both albums and singles/EPs):
Notable reissues
Thomas Leer & Robert Rental – The Bridge (Mute)
Vox Populi – Psyko Tropix (Touch Sensitive)
VA – 80s Underground Cassette Culture Vol 2 (Contort Yourself)
VA – Polyphonic Cosmos: Sonic Innovations In Japan (1980​-​1986) (Cease & Desist)
Shadowplay – Another Autumn Day (Low Ambition)
Euroshima – Gala (Dark Entries)
Aunt Sally – s/t (Mesh-Key)
Lungleg – Maid to Minx (Last Night From Glasgow)
Morgen – Morgen 2LP (Now-Again)
Les Rallizes Dénudés – The OZ Tapes (Temporal Drift)
Dana Gillespie – Foolish Seasons (Decca RSD)
Best Swedish releases
Treasury of Puppies – Mitt Stora Nu (Discreet)
JJULIUS – Vol. 2 (DFA)
Klara Livet – Varandra (Förlag För Fri Musik)
Kemi – s/t (Inåt Bakåt)
Astrid Øster Mortensen – Skærgårdslyd (Discreet)