15
Terry Malts
Killing Time
Slumberland
A classic noise-pop album, right up there with Henry's Dress. Unfortunately I played this to death in the first few weeks. It's about time to come back to it now though, and it feels like a worthy start to my list of top 2012 albums.
14
Woollen Kits
s/t
R.I.P. Society
One of the year's early releases, this turned out to be one of two Woollen Kits albums this year. The new one, Four Girls on Trouble In Mind, unfortunately sounds uninspired compared to this. If it came to it I'd much rather listen to their side project Constant Mongrel, whose first album came out on RIP Society too this year.
13
Grass Widow
Internal Logic
HLR
The previous Grass Widow album ended up on my top albums list, and there's no reason why this their third LP shouldn't as well. With a slighly more adventurous soundscape Grass Widow still hold their own. They're a much-needed antidote to the male-dominated groups on most people's lists, including this one. It's sad, really, that I don't have any new bands like them to put down here.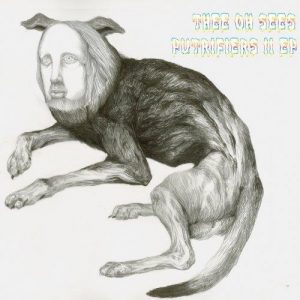 12
Thee Oh Sees
Putrifiers II
In the Red
Someone called it the most accessible Oh Sees album to date, but the fact is, it is also their best. There are no duff numbers here. If you liked Carrion Crawler/The Dream, this will blow your top. I couldn't have regretted not going to see them in Copenhagen any more now.
11
The Tough Shits
s/t
Burger
The Tough Shits nearly passed me by this year, until I heard their 2007-2008 collection Prick Up Your Ears, which prompted me to give their new Burger album another listen. Playful like Pavement at times, fancy free like early Gaye Blades at others, but always with an enthusiasm that can't be dismissed too easily. First of four Burger releases on this list!
10
Needles//Pins
12:34
Mammoth Cave
So much amazing music has come out of Canada this year, and at least one was bound to end up on my list. Needles//Pins have made a pretty much perfect powerpop album, soundling like Bare Wires at their best. This year both Melton's Wires and fellow Canadians White Wires will have to bow down to Needles//Pins.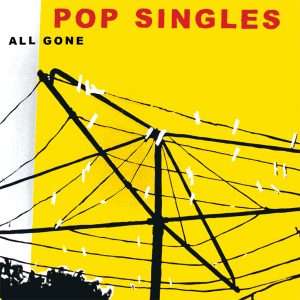 09
Pop Singles
All Gone
Vacant Valley
Pop Singles's first album must have hit most people as a left hook out of nowhere, but they've been a promising act for years. Bringing out the best of Australia's independent pop history, whilst pursuing a vision than is theirs alone. A lot of bands on this list may well be forgotten a year from now, but I'm confident we've far from heard the last word from Pop Singles. This is just the beginning.
08
Plateaus
s/t
Art Fag
Plateus have been consistently great throughout several single releases (which garnered them a spot on last year's list) and their first album came out on Art Fag this year. With 6 re-recorded single sides and 6 new tracks, Plateaus have gone from sounding like convincing Woven Bones clones to crafting an incredible pop album.
07
Audacity
Mellow Cruisers
Burger/Recess
Another natural given, that I didn't even feel the need to mention in writing. Audacity's Power Drowning could be one of the previous decade's major albums, and the two intervening singles didn't disappoint. With their second LP their sound has taken a slightly different turn, but in "Subway Girl" they have one of 2012's most memorable songs.
06
Jim Ruiz Set
Mount Curve Avenue
Mystery Lawn
The return of Jim Ruiz couldn't have been more welcome. This idiosynchratic album is unlike anything else released this year, with its winning charm and effortless style. It saw an October release to subscribers and is now available, digitally only.
05
Cosmonauts
If You Wanna Die Then I Wanna Die
Burger
This, the band's third album, still features some of their old numbers but in a massive sped-up Spacemen 3 production. Like #s 3 and 4 it features plenty of 12-string guitar. Along with The Resonars and Needles//Pins, they feature in both my albums list and my singles list this year.
04
Outer Minds
s/t
Southpaw
Like Woollen Kits, Outer Minds released two albums this year, the first one very early on and again, I still think the first one is the best. It includes their incredible singles from previous years and makes for an impressive set indeed. Be sure to check out the fresh release on FDH as well, it's called Behind the Mirror.
03
MMOSS
Only Children
Trouble In Mind
Didn't pick up on Mmoss' 2011 album till this year, which also saw the release of their second LP. This is a truly great psych album, transcending many of its most obvious influences.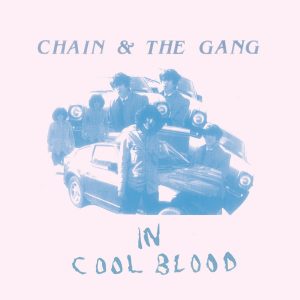 02
Chain & the Gang
In Cold Blood
K Records
The third LP from Svenonious' newest outfit blows the other ones out of the water. Seeing them live, with Brett Lyman (Bad Thoughts) and Fiona Campbell (Vivian Girls, Coasting) was by far the most inspiring event of that kind in 2012. Never got a chance to review it here, but I'm sure you all picked this classic up.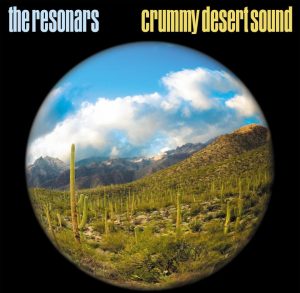 01
The Resonars
Crummy Desert Sound
Burger
The new Resonars album turned up late this year, but stole the limelight. Read what was said about it before. New release on Trouble In Mind scheduled for next year – the first recorded with the live line-up.
—
To round off I'd like to give props to Death and Vanilla for recording the best Swedish album of the year. Even the second pressing is now sold out at Kalligrammofon, but you can hear it here. Another LP by a Scandinavian band that deserves a mention is The Splits' self-titled debut on P. Trash.
This year there have also been a number of fantastic compilations released, here are some of them:
The Velvet Underground and Nico by Castle Face and Friends Castle Face/Universal LP
The Kitty Comp Burger 2xCS
The Wiener Dog Comp Burger 2xCS
Summer of Fuzz Fuzz City CS
New Centre of the Universe Anti Fade CS
Best reissue goes to The Rainyard and their legendary A Thousand Days set.