15
Roommates
Winnifred
Slumberland
Like my 2012 albums list, let's start this one off with a Slumberland record. Old Marvelous Darlings side project Roommates who had four songs released on cassettes, got a posthumous 45 released this year. "Kelly I'm Not a Creep" is a modern powerpop classic.
14
Burnt Ones
Protection Circle
Fuzz City
It was a close run between Burnt Ones' two singles released this year. "Meet the Golden One" came first on Burger, and then this one on Matthew Melton's label Fuzz City. The incredible glam stomper flip "Black Leather Or Furs" meant the latter wins out.
13
Pamela
Desert
Southpaw
That Pamela was formed by former members of Wax Idols, The Splinters and Wet Illustrated was enough to make me pick up this 45. They manage to hit all the same marks Bleached (who we've surprisingly haven't heard anything from this year) did a year ago.
12
The Resonars
Long Long Thoughts
Trouble In Mind
Four-track EP that preceded their Burger LP. The title track is the highlight here, but throughout we're treated to tight Hollies-esque harmonies and powerful choruses that might have stumbled across the Stones.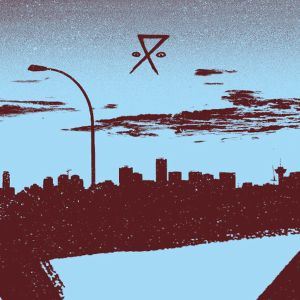 11
Needles//Pins
Getting On Home
La Ti Da
La Ti Da released a bunch of great 45s this summer, and this one was the best – beating the Tranzmitors at their own game. The a-side brings us a slightly different flavour from the album 12:34, with a powerful and jangly sound that makes me miss Bad Sports.
10
Jacco Gardner
Where Will You Go
Trouble In Mind
One of 2012's most unique artists, Dutch songwriter and singer Jacco Gardner is a new Curt Boettcher of baroque pop. Like similar artists from recent years (Brent Cash and The Explorers Club just to name a couple) Gardner seems to exist in a temporal vacuum, and this 45 promises incredible things for next year's debut LP.
09
Paul Messis & Jessica Winter
Sunflower
State
Paul Messis (The Higher State bassist and established solo recording artist) and Jesssica Winter (The Hall of Mirrors) collaborate on a note perfect psych-pop 45. It will conjure up sonic imagery of The Giant Sunflower, The Folklords and sitar-wielding West Coast groups of '68. New album from Messis due early next year, and be sure to check out his collaboration with The Sufis as well, going by the name of the Market Squares and out on his own label right now.
08
King Tuff
Wild Desire
Sub Pop
King Tuff returned in 2012 but somewhat failed to live up to the high expectations that Was Dead left me with. Unlike the new LP this 45 has a b-side on which he manages to combine all the best elements of the first King Tuff album with his work under the Happy Birthday moniker.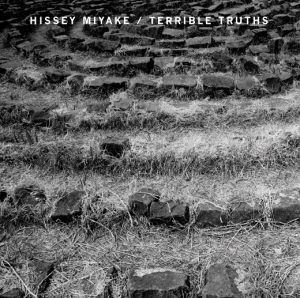 07
Terrible Truths/Hissey Miyake
split
Bedroom Suck
The girls in Australian no wave outfit Hissey Miyake only managed one release before splitting and reforming as Glow. They meet their perfect match in Terrible Truths, who luckily seem to have more to deliver next year, after their US single release on Mexican Summer.
06
Bloods
Goodnight
Major
Amazing single from the three-piece Bloods, recorded by Owen of Straight Arrows (who themselves had two great 45s released this year). Definitely the best new Australian band of 2012, let's hope they stick around for a few more releases.
05
Tacocat
Take Me to Your Dealer
Hardly Art
Tacocat's 2009 album Shame Spiral only hinted at the greatness they achieve on this four-track ep. Outsmarting Heavy Cream even, these tracks are guaranteed to stick in anyone's head.
04
Hierophants
Bow Down to the Hierophants
Anti Fade
Melbourne group The Frowning Clouds nailed the #2 spot in 2011, but this year they'll have to consider themselves beaten by affiliated group Hierophants. Their label Anti Fade have undoubtedly put the suburb Geelong on the map, even attracting foreign talent to their roster and city. Useless Eaters' "New Program" ep is just one of the many releases that ALMOST made the cut this year.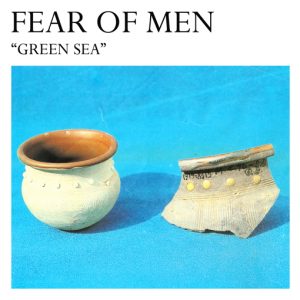 03
Fear of Men
Green Sea
Sexbeat
It was a tough pick between the two 45s released by Fear of Men of this year. "Mosaic" was their first release on their new home Too Pure (singles compilation and an album promised for next year) featuring a brilliant Felt-quality flip called "Your Side". The preceding single however, had an even more outstanding b-side. "Born" has been the summer hit of 2012 here at Record Turnover.
02
Adam Widener
Make Out
Fuzz City
During 2012, Adam (Zygoteens, Bare Wires) released his first two solo singles and this one has ended up quite a few year-end lists already. I think "Cola Kids Hanging Out In the Bubble Dome" was fantastic, but "Make Out" really deserves to be on every 7″ top list of 2012. Five songs shock-full of hooks and persistent 12-string leads. There's simply nothing more to wish of this perfect release.
01
Cosmonauts
Lazerbeam
Reverberation Appreciation Society
Only Cosmonauts can top Adam Widener in my opinion, with this 45 released by the people behind Austin Psychfest. "Lazerbeam" is the best song of the year period, and the following three tracks aren't far behind.
—
Finally, I'd like to mention my favourite singles by local bands:
The Flight Reaction – Mourning Light 13 O'Clock
Impo & the Tents – Nothing to Say Push My Buttons
The Felines – Daddy Walk Hey Girl!
And the best reissue 45s of 2012 were:
Evil – From a Curbstone Feathered Apple
The Mynah Birds – It's My Time V.I.P.