RECORD TURNOVER 80s HITS #178
The Go was an obscure powerpop group from New York state who only released one EP back in 1980. The four tracks were produced by Rob Freeman who had also worked with The Ramones and early Blondie, but success never materialised. There's a great tv performance of the group wearing colourful outfits on youtube and "Tomorrow Night" has been one of my favourite songs for many, many years.
I was pleased to hear that reissue label Breakout Records from Italy have selected for a reissue just after Christmas. I for one know what I'll put on wishlist. Don't Take Her Away originally came out as a one-off release on Titlewave and now comes with a hefty price tag, so I'm sure it's a welcome release for many fans.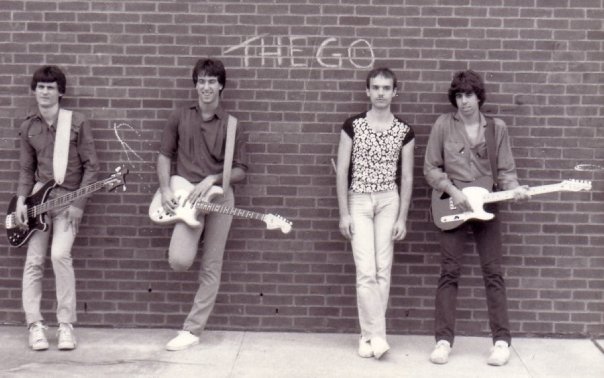 Another Italian label called Rave Up also released a whole LP full of unreleased material back in 2004.