RECORD TURNOVER 80s HITS #79
Today we are taking a dive into the universe of Dave Henderson and his small but influential label Dining Out. Not to confused with Davy Henderson (of The Fire Engines), Dave is recognised today as one of the people behind the 90s boom in music magazines – working for Mojo, Kerrang! and Q (which was put in its grave last year). To think that people once read about an audial media like music in printed magazine seem very strange indeed. But Henderson was a product of the DIY ethos of punk, having originally played in Disco Zombies who originated in Leicester and then moved down to London.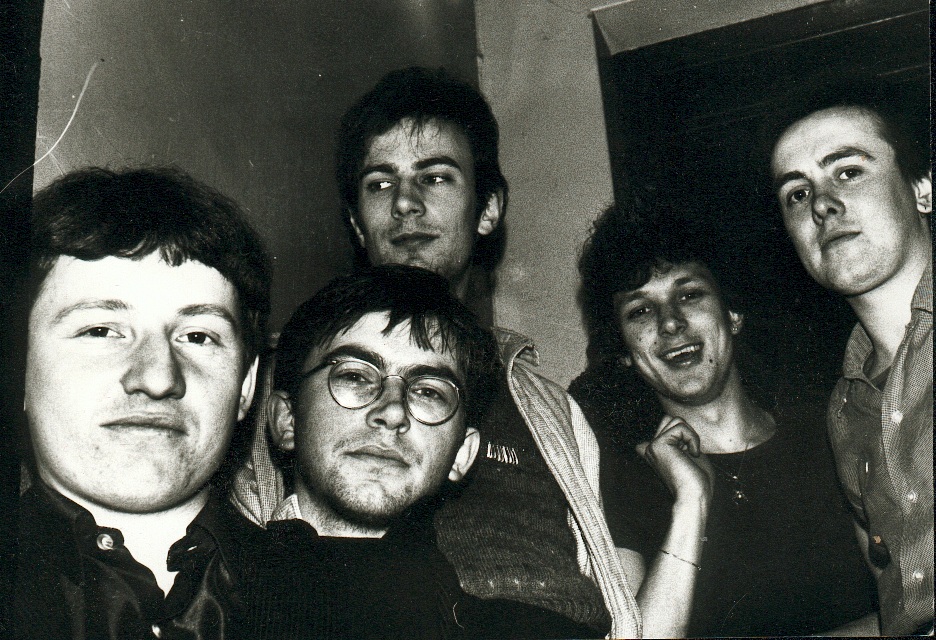 He started Dining Out to release music by Disco Zombies and friends like Normil Hawaiians and Occult Chemistry. The label stayed alive after the demise of Disco Zombies, when Henderson and vocalist Andy Ross formed the post-punk group Club Tango together with Alex Turnbull (23 Skidoo), Nigel Lackey and Paul Hood (both of Worldbackwards). As documented by the retrospective compilation Cheap Tricks In a Box from 2012, the two Club Tango singles were full of vitality and news ideas. "Get the Picture" especially, is a real favourite about modern art.
Earlier this year Optic Nerve put out the 2LP retrospective South London Stinks, documenting the Disco Zombies' career. It includes several new tracks not included on the previous reissue from 2011.