Known but still uncompiled 60's garage and beat 45s are growing fewer every year, especially since the internet makes it easier find such songs. Two that I've found recently (thanks to youtube and nederbeat.info respectively) are "I'm the One" by The Chateaus and "I'm the One You Left Behind" by The Thunders.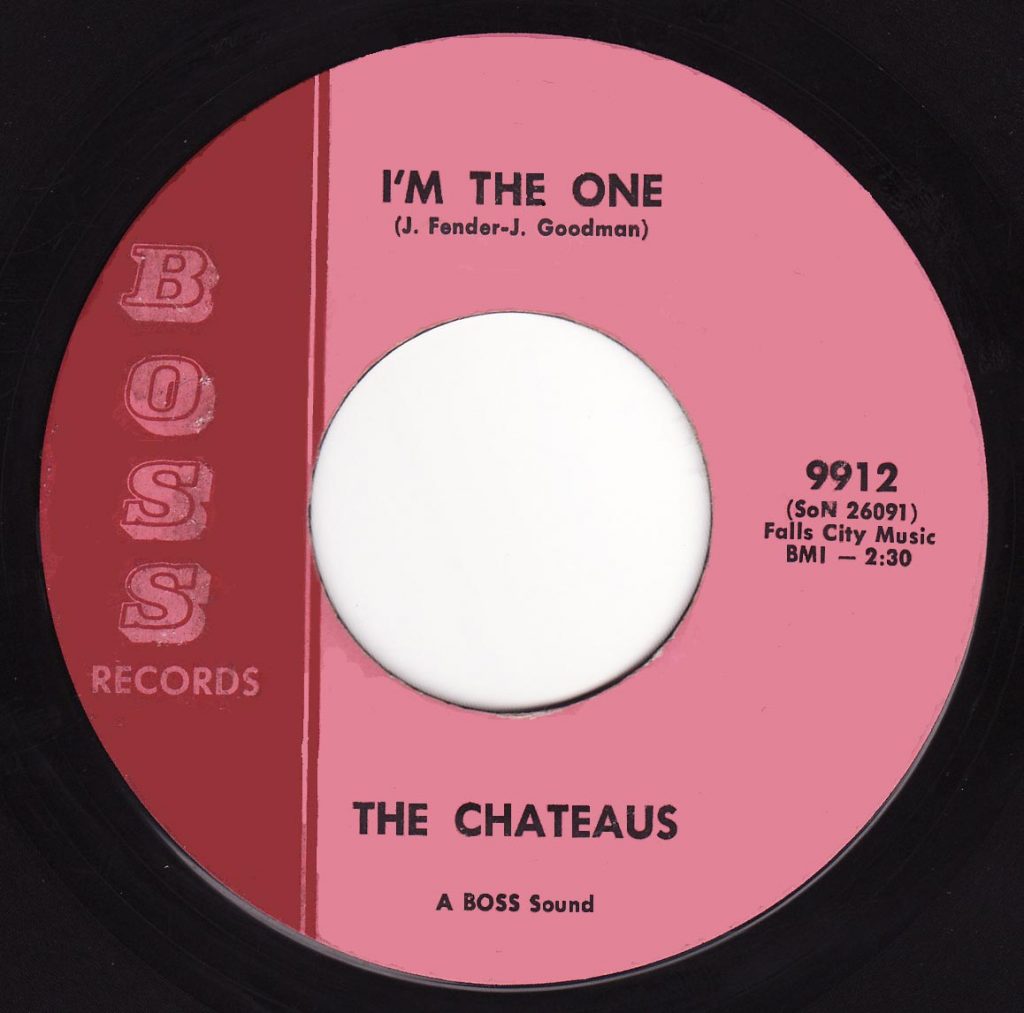 The Chateaus came from Kentucky, USA, and released three singles according to the youtube user who's uploaded this and the b-side, "Bells of Rhymney". After the local success of the Boss single in 1965, it was picked up nationally by Smash and released with a different flip "Since You Have Gone". Their later third single has been comped on Wyld Sydes Vol. 2.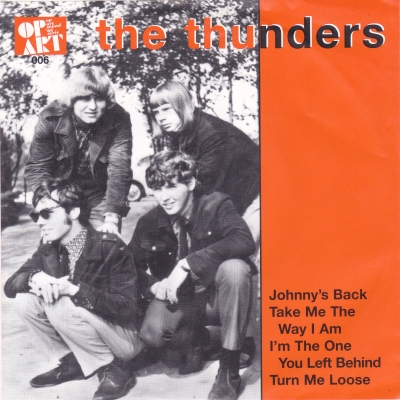 The Thunders hailed from Montfort, Holland, and released two singles on Omega between 1965 and 1966. And while they don't appear on any compilations, Dutch label Op Art were kind enough to compile them on this ep (that's the back cover incidentally) which I still don't know when it's from. In fact, this 4-track ep seem almost as hard to find now as the Omega originals. It's the a-side of their second single I'm posting here, called "I'm the One You Left Behind", and it's a typical Dutch midtempo beat number, with carefully picked guitars and moody harmonies. Hear the other three sides at Nederbeat.