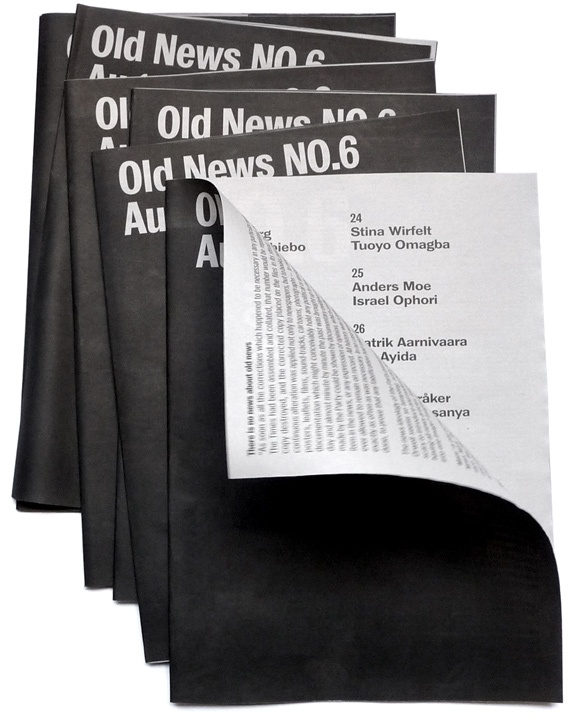 The people at e-types in Copenhagen are quickly becoming my favourite design agency in the region, and I first came into contact with them when they did the 6th issue of travelling exhibition Old News, shown at Malmö Konsthall last year. Here's how they describe it themselves.
Creating the design and lay-out for Old News NO.6, we wanted to stay true to the original curatorial concept; an exchange between 31 Malmö related artists and 31 Lagos related artists, completed in 31 days in August 2009. Using the timeframe as a central reference, Old News NO.6 is designed to be pulled apart, creating a calendar-like structure, allowing the reader to follow the exchange between nations and artists day-by-day, as they happened during that month, keeping the evolution of the dialog intact.
I love the way the thick print unavoidably rubs off as you try to get a grip of it, and the concept of the work itself has several connections to my thesis project, I think. E-types have just created a containing box for the first 10 issues, currently exhibited at New York Art Book Fair. Read more about the project at the Old News main site.