People who stayed up late were treated to a double barrage of noise on the Thursday at Roskilde Festival. Melbourne industrial group Kollaps were set to perform back to back with Anna von Hausswolff's psychedelic noise outfit Bada.
There seemed to be some confusion as to the programming, with both bands having to soundcheck at the same time. I was just happy that I was able to see both of these great bands. Bada is normally a five-piece from Gothenburg with Hausswolff on keyboard, but for this show they were seven people on stage. With Christoffer Darshed on vocals and an unknown trombone player they created a dense, drone-based sound.
If you want a taste of what Bada sound like live you could check out the live album they released last year. It followed the sold out debut LP on Hausswolff's own label Pomperipossa from 2020. The sound was really good for this show, but then something happened as Kollaps were set to take over.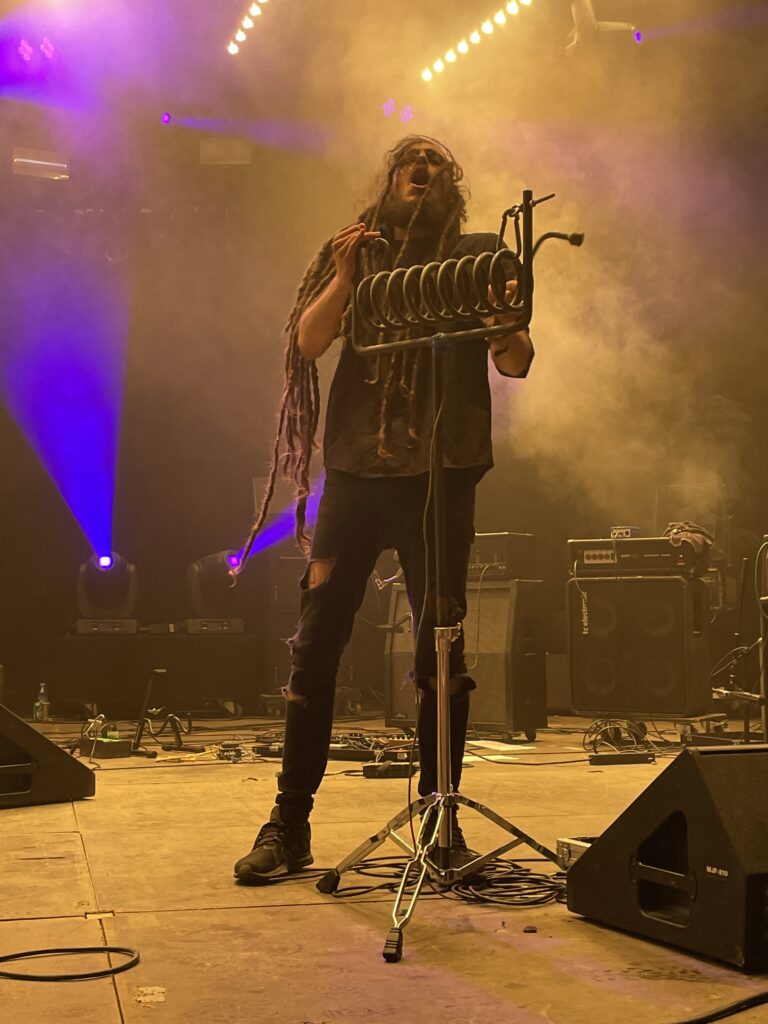 Kollaps played material from their brand new record Until the Day I Die, which had been released only last month. It's safe to say not many people in the audience knew who they were or what to expect. The trio did their best to put on an intense show, but seemed hampered by bad sound on stage and were obviously frustrated.

Wade Black's distorted vocals, played through a Roland amplifier, were at the centre of the sound, with the rest of the music not really cutting through at the desired volume. It was a good performance and the new album is brilliant, but sadly Wade in particular came across as obnoxious and irreverent towards the audience.