So there's been this thing going around social media where DJs post 10 records from their collection over 10 days. Krister was recently asked to do it, but we hate social media and what's the point if you can't tell a story.
Day 5
Debra Swisher – You're So Good to Me
Debra Swisher was one of The Pixies Three, a girlgroup from Pennsylvania singed to Mercury. After they split, Swisher recorded a single for the ABC subsidiary Boom. This Beach Boys cover was only the second release on the label after The Sheep's classic "Hide & Seek". The Sheep were of course The Strangeloves under a different name. The b-side to her lone solo single was a cover of The Angels' "Thank You and Goodnight".
This single is very befitting of its label name. It has the same kind of wall of sound production as The Strangeloves' "I Want Candy" and it's indeed produced by them (Bassett Hand turns out to be another alias they used, also printed on their Bang! releases). They absolutely trash out the Beach Boys tune and when the chorus hits it sounds like they're bringing down the studio walls.
In 1967 Swisher actually joined The Angels, who were originally from New Jersey. They had been performing as The Halos since 1964, but with Swisher as their lead vocalist they returned as The Angels with their RCA single "You're the Cause of It". Another amazing single that I just picked up. I'm not sure how many of the last five Angels 45s Swisher sang on, since she was replaced again in 1968 by original member Bernadette Carroll.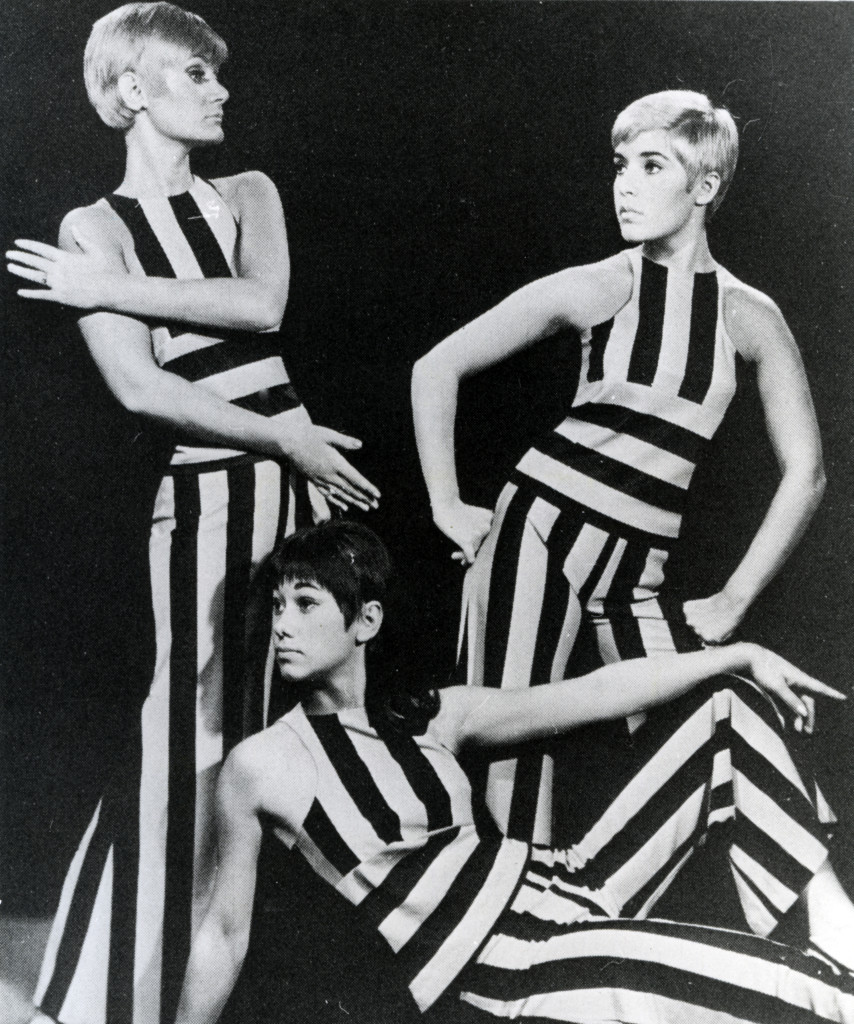 Amazing shot of The Angels from 1967 with Debra Swisher seated.