I recently purchased two 45s of 60s recordings appearing on vinyl for the first time. The Mynah Birds cut their single "It's My Time" in 1966 for Motown, but it's remained unreleased apart from a few compilation appearances. Since hearing it on the Wyld Canada series early this year it's  become a firm favourite. The group's guitarist Neil Young and bassist Bruce Palmer (also in Jack London & the Sparrows) found fame after leaving Canada and playing in Buffalo Springfield, and it's a wonder nothing by this group who sound like a more soulful Lovin' Spoonful has been reissued before. The single finally came out on Record Store Day this year, backed with "Go On and Cry", and is by now relatively easy to find. There are four more recordings from the same studio, and bootlegs of them abound.
The Mynah Birds – It's My Time on youtube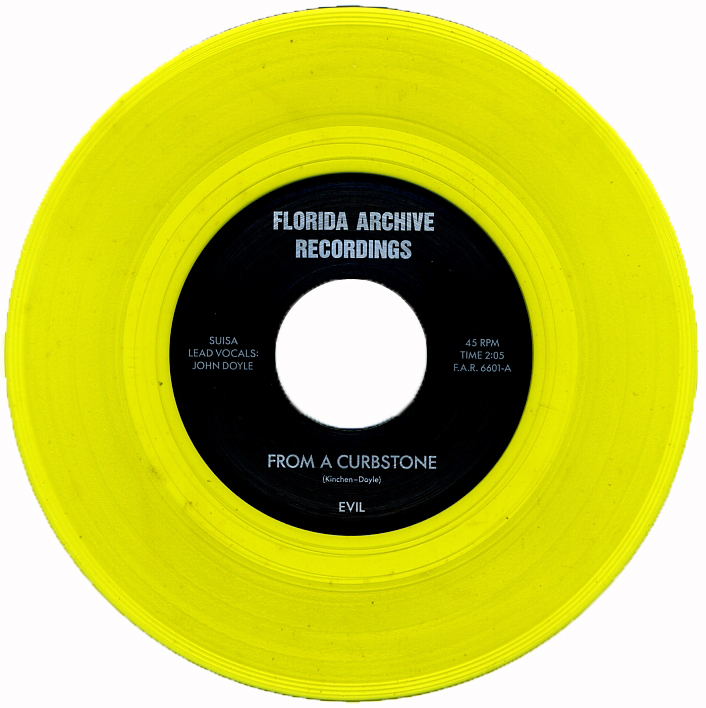 Florida group the Evil will forever have a place in my heart for "I'm Movin' On", one of the wildest numbers ever comitted to… acetate. It was eventually released by Norton on a split with The Montells some years ago, but now another acetate has been recovered. Currently available from Feathered Apple is this new 45 with "From a Curbstone" on the top side and the vicious "Short Life" on the flip.
Evil – From a Curbstone on youtube