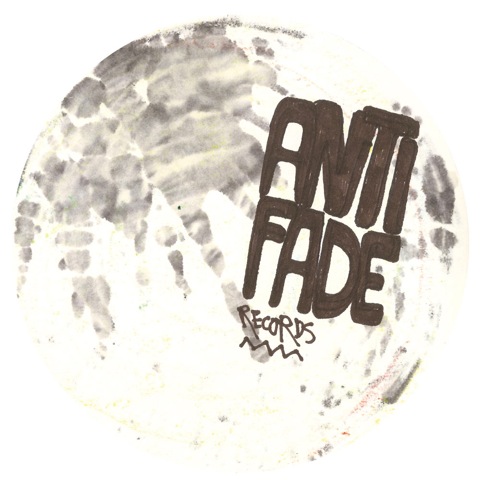 Apart from Summer of Fuzz there's been one more cassette compilation released this year that's put me onto a lot of good new bands. New Centre of the Universe cements the fact that, next to Canada, the place were it's happening right now is Australia. There's the Bedroom Suck and R.I.P. Society labels, great bands like Bitch Prefect, Royal Headache, Circle Pit, Bloods, East Link, Woollen Kits etc. (several of which are featured in the recent podcast). Add to that list Anti Fade Records, who really puts Geelong on the map, and as more than simply the home of The Frowning Clouds. The bands on New Centre of the Universe give the feel of a positively thriving scene of garage groups. And in the list of upcoming Anti Fade releases you'll find Useless Eaters, The Bonniwells and a Straight Arrows reissue amongst others.
It's obvious that Anti Fade is an artist-run label. With an apparent DIY belief in anti-design and dubbing cassettes manually, the music is what label founder Billy Gardner truly cares about. As a member of The Living Eyes and Ausmuteants, he had the idea of making a comp as early as last year, he tells me. A true labour of love then, featuring established acts like The Frowning Clouds and Zac's other group The Bonniwells, The UV Race and the much-lauded Dick Diver. The tape gives the impression that each member of every band also fronts their own outfit and Gardner explains the relations between the various constellations. For example, one of my favourites called Hierophants shares three members with The Frowning Clouds. Their split cassette with Brisbane-based Cobwebbs is one of several releases that came out before New Centre of the Universe was eventually finished. There'll be more about Hierophants soon, and Cobwebbs have an LP due out on Lost Race soon. They actually reminds me quite a lot of Cosmonauts, whose second album dropped recently and is more than worth a listen.
There are too many great titles on the tape to list, but Chook Race, Mesa Cosa, and The Murlocs all have records out that you should check out. Luckily the whole thing is on bandcamp, so I'll just leave you with this track by Facetime emitting some well-digested Felt vibes.