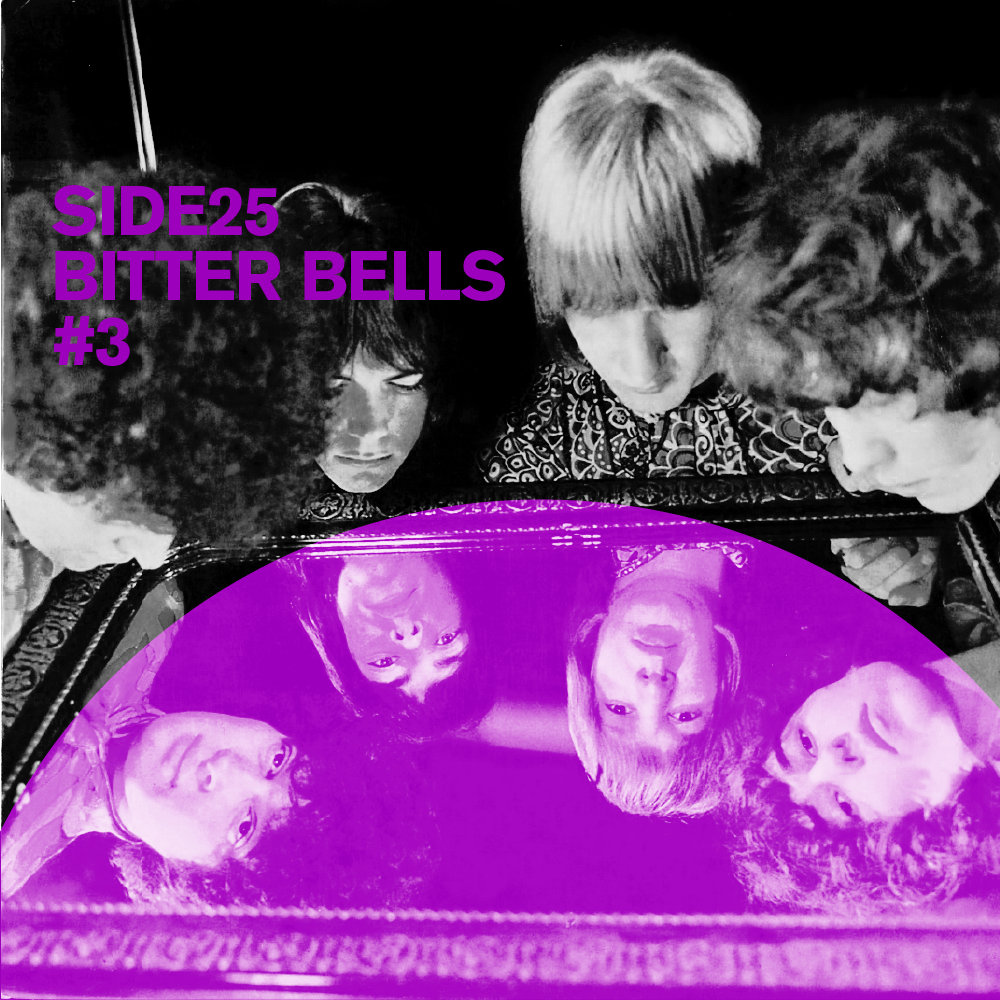 And here is the third volume of moody jangle compilation series Bitter Bells – only one left to go now! Well, actually two new volumes are in the works, bringing the count up to six. This time we've got Dutch beat and psych masters Golden Earrings on the cover. Volume 3 is perhaps a bit less moody than its predecessors, but still high on the jangle. The most unexpected tracks come from The Suns of Mourning with an almost Zombies-standard ballad, Left Banke-affiliated The Birth of Spring, and Our Gang's Buddy Holly cover from the b-side of garage monster "Careless Love". Some of the bands even verge on folk rock, like The Black Sheep, The Empty Set, The Birdwatchers and Brian Arthur.
The big standouts for me are Dale & the Devonaires who kick off the comp with one of most immense intros ever, The Squires b-side and alltime fave "Go Ahead", the completely unexpected Mark IV who were on the very first USA Garage Greats bootleg, and of course the flips from The Lost Souls and The Lemon Drops!
Please note that The Tikis is not the equally great pre-Harpers Bizarre group, but a bunch of Indiana teens. The Black Sheep (also of "It's My Mind" fame) was a pre-Brewer & Shipley group. "I'm Feeling Down" was also cut by The Poor with a different title. "Nobody to Love" by Sonics Inc. is considered the rarest garage 45 in the world, according to G45 Central, and will also feature on my G100 comps.
1. Dale & The Devonaires – Never Be Free IGL 166, 1966
2. The Trademarks – If I Was Gone Palmer 5018, 1967
3. The Black Sheep – I'm Feeling Down Columbia 4-43974, 1967
4. The Drones – When I'm With You Drone, 1967
5. The Birdwatchers – I Have No Worried Mind Mala 548, 1966
6. The Suns of Mourning – I'm Not Worth It Midgard 204, 1966
7. The Black Ravens – Wipe Those Teardrops B &R 201.131, 1966
8. The Escorts – My Only Love TEO 105, 1966
9. Sonics Inc. – Nobody to Love Sonics SP0003, 1966
10. The Lost Souls – The Girl I Love Bang 509, 1965
11. The Tikis – Careful What You Say Fujimo 6139, 1966
12. The Empty Set – Tomorrow Is a Long Time Coral 62485, 1966
13. The Lemon Drops – Listen Girl Rembrant 5009, 1967
14. The Mark IV – Hey Girl (Won't You Listen) Giantstar 405, 1966
15. The Birth of Spring – Cause You Lied to Me Mercury 72687, 1967
16. The Vandals – My Girl Big Rock 511, 1965
17. The Toads – Leaving It All Behind Decca 318470, 1965
18. The Rumbles – Fourteen Years Mercury 72600, 1966
19. The Night Crawlers – You Say Maad 51166, 1965
20. Brian Arthur – What Can You Do With a Broken Heart? Coral 62497, 1968
21. The Off Set – You're a Drag Brent 7053, 1967
22. The Squires – Go Ahead Atco 6442, 1966
23. Our Gang – Heartbeat Warrior 21166, 1966