I just returned from my UK trip, with carry-on luggage filled to a near burst with 45s, perhaps most notably the new Sea Lions EP on Violet and Claire. One of the highlights was seeing the great Higher State live for the first time and meeting the wonderful Paul Messis, who's recent longplayer on 13 O'Clock is a moody garage scorcher. Here's a nice video of one song from The Higher State's set at Studio 24 in Edinburgh, and Not Unloved have some appreciative words to say about it too. Another highlight was dancing to Greek indiepop DJs The Boys Who Couldn't Stop Dreaming in the marquee at Indietracks. My favourite band at the festival was probably Amor de Días, who's debut album Street of the Love of Days is out on Merge.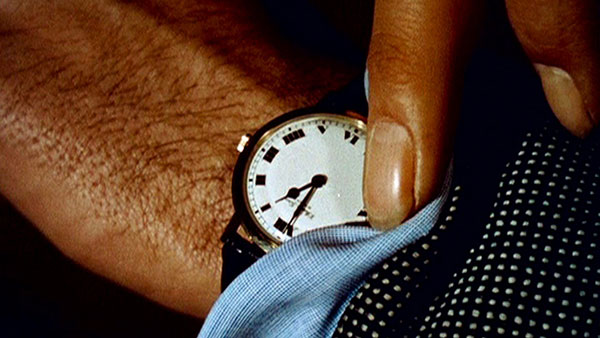 I spent almost a week in Glasgow, and between all the catching up with people I did, I managed to have a look at 2/3rds of British Art Show 7, currently split between the CCA, the Tramway and GoMA. The most fascinating works were Wolfgang Tillmanns' extensive Truth Study Centre (could have been exhibited better though), and Haroon Mirza's Regaining a Degree of Control based on the Joy Division song "She's Lost Control".
By far the most impressive work however, was Christian Marclay's The Clock. There's plenty written about it so I won't go into detail about its nature, but suffice to say the ½ hour I watched out of the total 24 was enough to leave a lasting impression. So much so, that even though I hadn't heard about the work prior to this, I'm not at all surprised to hear Marclay was recently awarded the Golden Lion for best artist in Venice for this film and sound montage. (Incidentally Mirza won the Silver Lion!) I haven't seen an art work in which I've recognised so much of myself for a while and if you have the opportunity to visit a 24 hour screening I suggest you do so!