The final two days at Intonal offered even more highlights. Actually, most of the artists I had heard about and was really looking forward to performed on the Saturday. I started the evening by listening to our friend Tzimztum, who was DJing between the gigs. I went downstairs to experience the gamelan orchestra Ensemble Nist-Nah, led by Will Guthrie who played solo the night before. Now I understood where he got those huge gongs that he played yesterday from. The group, who's mostly French, played their own compositions influenced by Javanese music, but backed with two drum kits.
Back in the blackbox there was an intimate performance by Mihalis Shammas, who played a homemade electrified string instrument that looked like it was based on the ancient lyres of Greece, or at least it's called a 'lyraei'. It was very relaxing listening to the electric humming of the strings. Shammas is from Cyprus and is active as a sound artist and designer, and this concert was one of several sponsored by EU project Shape+.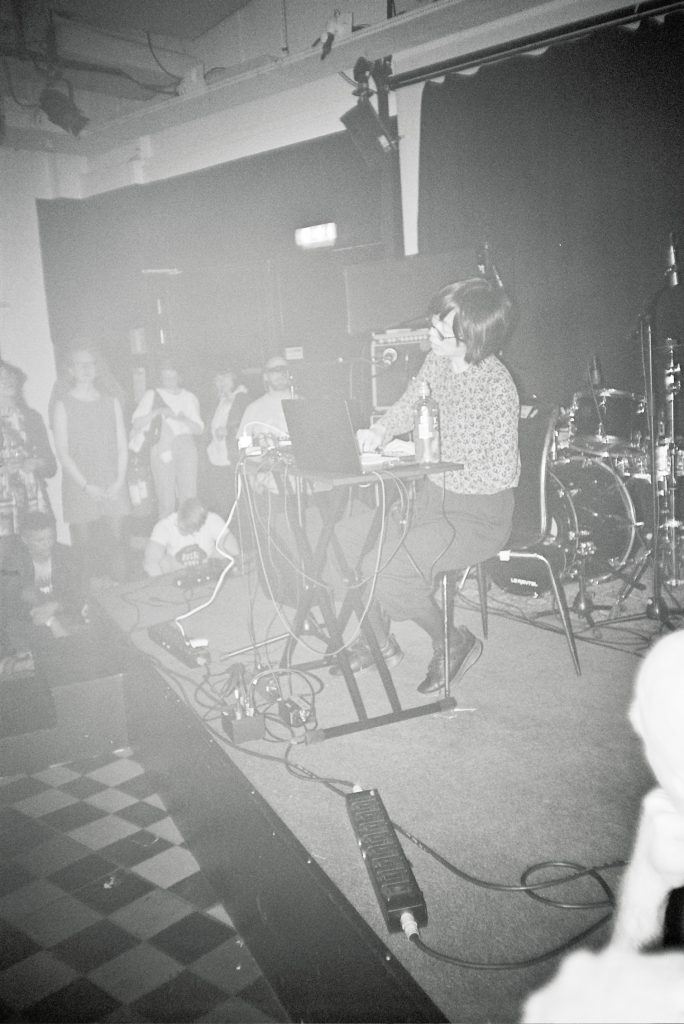 Afterwards I finally got to see Phew from Japan play live. A living legend, who played in the post-punk group Aunt Sally and then released some fine experimental records in the 80s. She is still making music and has appeared on the Warp off-shoot Disciples. Her set was light and playful and included both voice, synthesizers and samples. Staggering to think you could still perform music that vital at her age.
As the evening progressed the visually impressive collaboration between Mexican artist Vica Pachecco, Danish trombone player Maria Bertel (of Selvhenter) and Taiwanese percussionist Ying-Hsueh Chen took our minds to a completely different place. Their audio-visual work Ita has been funded by Shape+ and this was its world premiere. The name means flower in Mixteco, which is the language of the indigenous people in the Mexican region Oaxaca.
There were a couple of big names reserved for the main stage on Saturday: Jay Glass Dubs from the UK (who also premiered an audio-visual piece) and Jamaican legend Gavsborg. Both were intriguing but what I was really looking forward to was (after a short nap) to dance with abandon to Safety Trance's (aka Cardopusher) and Solid Blake's DJ sets. Solid Blake ended the night in the blackbox with an electrifying and sweaty set.
The finally day of the festival I took the opportunity to venture over to the calm haven that is Inter Arts Centre just about Inkonst where I rewatched the documentary Sisters With Transistors (already a classic). I also checked out the graduation show of Danish artist Clara Mosconi at KHM Gallery, which had been open all week. The gallery is run by the art academy in Malmö and not connected to the festival, but Mosconi's exhibition is all about voice and language.
The evening's programme is entirely confined to the blackbox and I was happy to hear another premiere – a short piece from Iranian artist and composer Farzané. It was also the first ever performance by the new group Bitoi, led by Cassius Lambert. After having met and spoken to their manager a couple of times I had been intrigued to finally hear the music.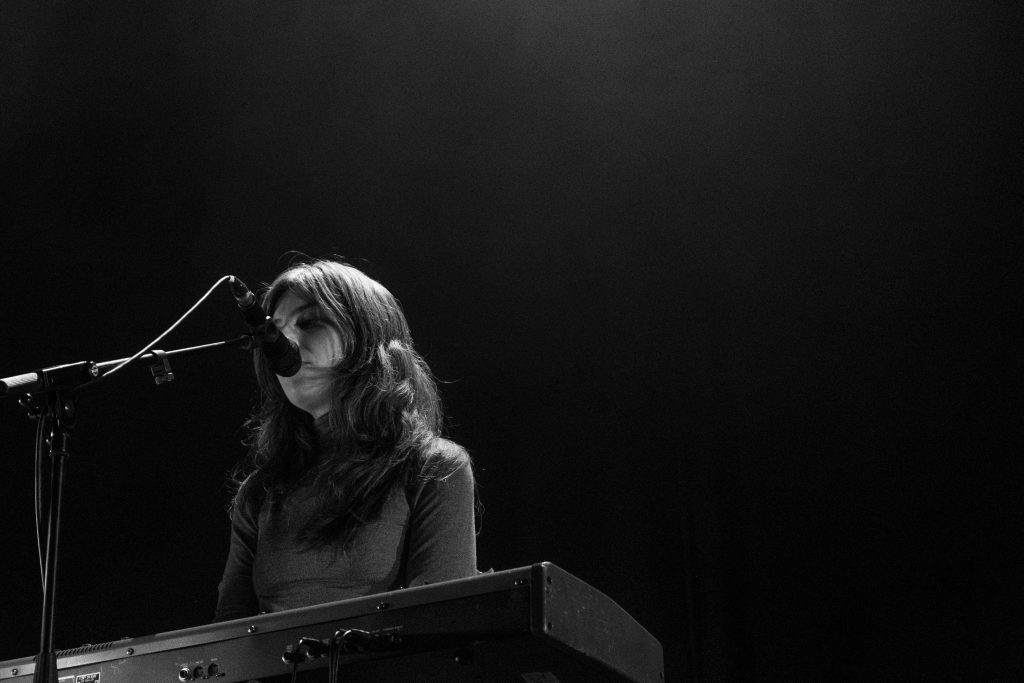 The highlight of the Sunday programme however, might have been the graceful joint performance by Julia Holter and Tashi Wada. The former needs no introduction but they're actually both based in Los Angeles. Wada is the son of Fluxus artist Yoshi Wada and has studied with James Tenney. Wada takes the lead through most of the performance, adding a bit of bagpipes on two tracks.
The Sunday club night (yes Monday was a public holiday in Sweden) was a celebration of local talent, featuring sets from both Rumina and Dip Shim. But the headliner was Dutch DJ Afra, who co-runs the Pinkman sublabel Mindri together with Marsman. It's a fantastic label focused on electro and have released some great music by both The Hacker and Pluto Junkies lately. Needless to say it was a joy to hear her play at Intonal.
I'd like to thank the Intonal crew deeply for another gratifying and lavish production that moved the heart and mind and feet equally.