RECORD TURNOVER 80s HITS #81
In Aeternam Vale formed in Lyon, France, back in 1983. The trio of Laurent Prot, Pascal Aubert, Philippe Tona played synthesizers and rhythm boxes combined with bass and guitar. Inspired by both punk and Kraftwerk, they quickly started releasing cassettes on their own label Garde Au Sol Production. Laurent Prot, who was the electronics wiz, was the only who stayed with it, and has continued to perform and release as In Aeternam Vale until today. He was just included on the new XX LAB comp we wrote about, and had an EP out last year on the excellent French label Zone. La Chair et les Os seems to consist of four tracks originally recorded 1986-87, but interestingly, they may just as well have been new – that's how timeless they sound.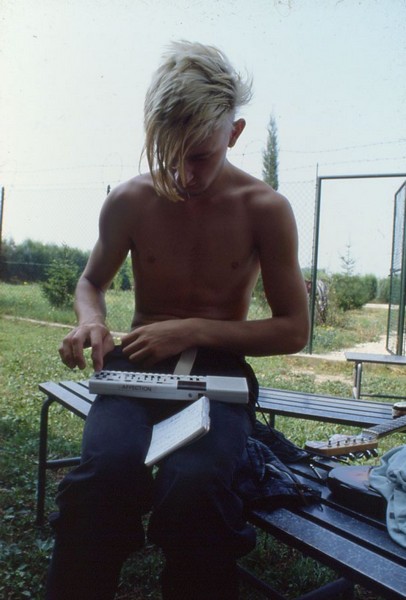 Minimal Wave put out a retrospective of the group's early days back in 2009, when the label turned 4 years old. In Aeternam Vale compiles 8 amazing tracks from 1983-1986. A couple of years later DUB (or Dust Under Brightness) appeared on the same label with another 8 tracks culled from 1985-88, so slightly later.