RECORD TURNOVER 80s HITS #80
Lizzie Borden's 1983 movie Born In Flames is probably the greatest mockumentary every created (it's currently screening on Mubi). I saw it about a year ago at a movie night upstairs at The Tote. I was struck by the performance of "Undercover Nation" by The Bloods, which also plays over the end credits.
Adele Bertei who was the vocalist and songwriter of The Bloods also acts in the film. She was already a part of the no wave music and cinema scene of New York and most of you will be familiar with The Bloods through their only single "Button Up" that was released in the UK by their friends Au Pairs (021 Records). It later appeared on the New York Noise comp that Soul Jazz issued in 2003. In my opinion, this double-LP is every bit as seminal as the original No New York LP that featured music from Lydia Lunch's and James Chance's groups on the a-side.
Bertei sometimes played with Chance's The Contortions and was friends with Lunch. The photo above of Bertei and Lunch is from her social media and was taken by Paula Cort in 1985. About Lunch, Bertei has said: "I love this woman. We met in downtown NYC 1977 and raised hell together. Over 45 years of friendship, we've had one falling-out. I'd say that's a damn good track record."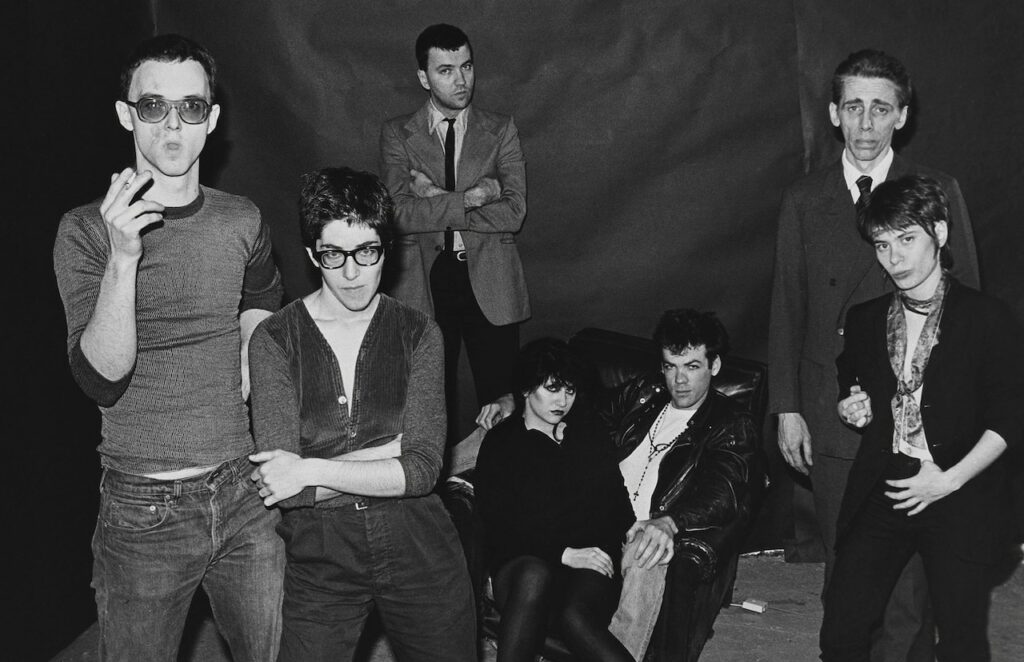 They also worked together on the underground film Vortex from 1982, which was directed by Scott and Beth B. (above on the left, with Lydia Lunch centre and Adele Bertei on the right in this photo by Marcia Resnick). If anyone knows how to get a hold of this film, let me know. The soundtrack is amazing and was mostly written by Bertei, with John Lurie on saxophone. Bertei continued to make solo records for many years, with "Build Me a Bridge" on Geffen being a highlight.
Apart from "Button Up", The Bloods also recorded an unreleased debut single and appeared on the live compilation Venus Weltklang (First International Women's Rock Festival), which was recorded in Berlin in 1981. Their track "Blue Chevrolet" appears alongside groups like Au Pairs, Liliput, The Mo-Dettes, Malaria! and Carambolage. But I still think "Undercover Nation" is their most powerful statement. It has been claimed that The Bloods was the first out queer group formed by women, and their influence is still felt.