So there's been this thing going around social media where DJs post 10 records from their collection over 10 days. Krister was recently asked to do it, but we hate social media and what's the point if you can't tell a story.
Day 1
The Daughters of Eve – Don't Waste My Time
I've always preferred female vocalists and there have been way too many males in these posts, posted by males. So here's the first of a female cast of 10. One of the most influential compilation series for me has got to be Girls In the Garage (even though most were grown women and recorded in studios). Along with the Ultra Chicks, Here Come the Girls and Dream Babes (evidently compiled by men!) it's probably the compilation I have listened the most to. The Daughters of Eve was the band that seemed to have it all, the looks, the guitars and the tunes.
"Don't Waste My Time" was written by John Serafini, who was probably a friend of the band. While their previous singles were on the big Chicago label USA Records, this their third single came out on tiny label Spectra Sound. I'm guessing the label had something to do with their manager Carl Bonafede who also produced this single. He was also the manager of The Buckinghams, whose first single was on the same label. This one however, was the only one with this particular label design. I have the promo issue but the stock had a great design, check it out on discogs. The group released one more 45, on Cadet, before breaking up in 1968. There's a great old interview with drummer Debi Pomeroy over at Spectropop.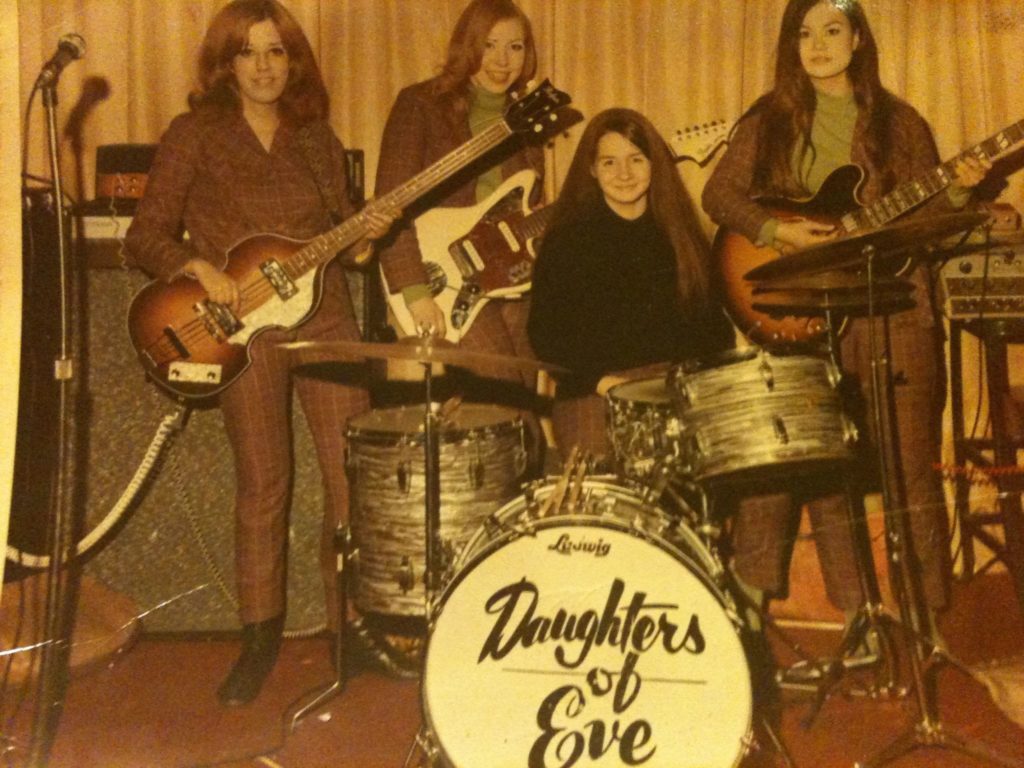 There's a bootleg compilation of their unreleased songs, called In the Garden of Eden – hopefully it gets a legitimate release one day.