What a year for albums, some bands have even done two (I'm looking at you, Wand and King Gizzard). Finally a longplayer from The Belltowers, and the unexpected delights of The Magnetic Mind who deserve the #1 spot bigtime. There are a few more newcomers here, like Melbourne's Little Desert (whom I believe where on the singles list last year), Thee Tsunamis and Uh Bones who both turn in impressive full-length debuts. As usual it's been a painstaking process to single out the 15 best – even the runners up were hard to whittle down. There are way too many who deserve a mention, sorry! Hopefully I'll have more time for running updates next year.
This list, in a shorter form, was also submitted to HYMN, where the lists from every contributor have been merged into a Top 40 list. Two of my selections made the cut – have a look to see which ones.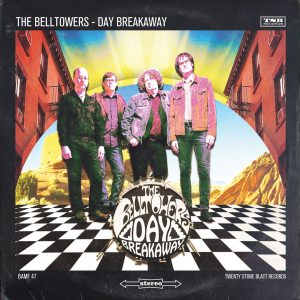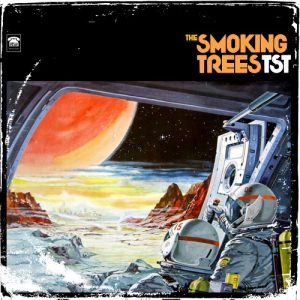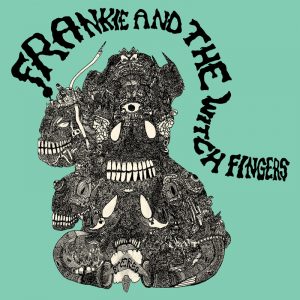 TOP FIFTEEN
The Magnetic Mind – …Is Thinking About It Heavy Soul
The BellTowers – Day Breakaway TSB
Blank Realm – Illegals In Heaven Bedroom Suck
Mystic Braves – Days of Yesteryear Lolipop
Thee Tsunamis – Saturday Night Sweetheart Magnetic South
The Achtungs – Welcome to Hell Going Underground
Dead Ghosts – Love and Death and All the Rest Burger
Uh Bones – Honey Coma Randy
Fungi Girls – Place Unknown Gnar
Jacco Gardner – Hypnophobia Polyvinyl
Little Desert – Saeva It
The Smoking Trees – TST Ample Play
King Gizzard & The Lizard Wizard – Paper Mâché Dream Balloon Castle Face
Heaters – Holy Water Pool Beyond Beyond Is Beyond
Frankie and the Witch Fingers – s/t Permanent
RUNNERS UP
Wand – Golem In the Red
Wand – 1000 Days Drag City
Warm Soda – Symbolic Dream Castle Face
Western Plaza – s/t Burger
The Mantles – All Odds End Slumberland
Widowspeak – All Yours Captured Tracks
Terrible Truths – s/t Bedroom Suck
Snooty Garbagemen – s/t 12XU
Royal Headache – High What's Your Rupture?
BEST SWEDISH RELEASE
Death and Vanilla – To Where the Wild Things Are Fire
(and Black Time on Förbjudna Ljud)
So what do all these sound like? Well, not everything is on Spotify, but I've compiled what I could find and put in a few tasty extras to make up for the missing bits. Both album tracks and singles here, enjoy and see you next year.
(Check the comments for a full list of recommended releases from 2015)