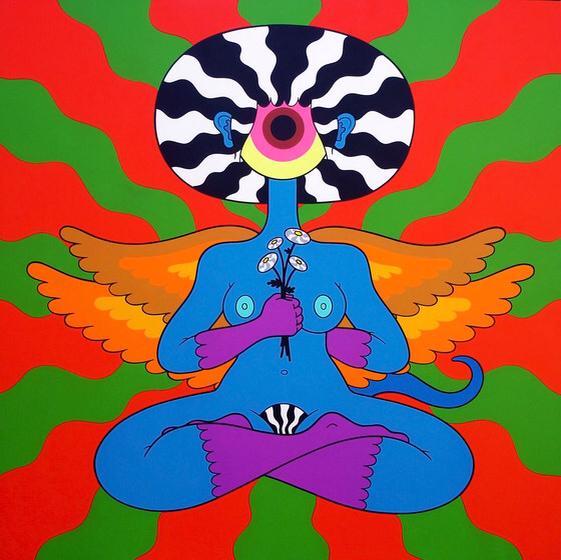 After the first ever Phasing Out event earlier this summer, and our guest set at the Chain & the Gang set, we've already done two more dedicated Phasing Out nights. Myself and Lauren would like to thank everyone who came to our impromptu set at Far I Hatten, Malmö, after a set by local group The Original Five (who I have been doing design work for last winter/spring, and I will be posting the results soon). And of course last weekend, the dedicated souls who came to the boiling hot Din Nye Ven, for our first ever Copenhagen outing.
I'll actually be coming back to play Copenhagen very soon. Me and Marcus Cawood have been invited (along with DJs from Club Mau Mau and Dirty Water Club) to play the premiere of new garage/beat night Get Lost. Get Lost is a new initiative started by David Peter from The Youth and Henriette who has previously been helping out with Backstreet Northern Soul Club. Get Lost will happen monthly at the same venue as Backstreet, Underhuset in Copenhagen.
So who are The Youth? Well, you remember David Peter & the Wilde Sect. David is the brains behind this new beat group from Denmark, recently signed to Dirty Water. They started in the basement, recording their first single at Thee Grave Cave in Malmö. "I'll Fancy You" came out some months ago on their own imprint. The a-side is a catchy beat number with a great guitar break. Even better is the flip "Your Love", which is a real mover. All in all this is an impressive debut for a DIY affair. Actually Get Lost on August 30th is also the release party for their first LP Nothing But the Youth, which has been recorded at Circo Perotti. The group has been making the rounds in Europe and have already been picked up for 2 more single releases, which you will no doubt see more about on Record Turnover.