RECORD TURNOVER 80s HITS #141
The Actor was a Dutch synthesizer duo who superceded Kraftwerk and appeared around the same time as Depeche Mode but in the DIY circuit. They released two cassettes on the small minimal wave label Trumpett, the first of which was called Exploded View.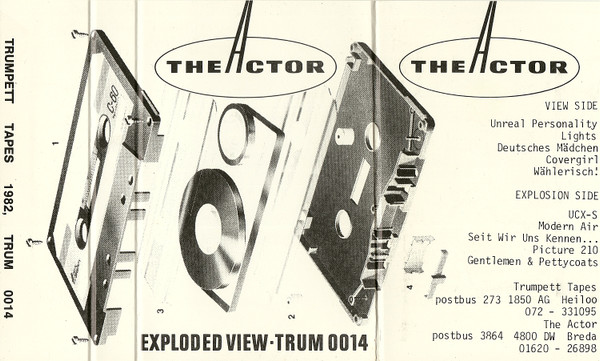 This album, sung in both German and English, came out in 1984. The single "Covergirl" later got a major label release on Mercury in 1985, but didn't catch on. The duo of Marcel Reimer and Sander Horsthuis has since become legendary, not least due to Mannequin's reissue of their debut way back in 2014.
Now it's being reissued again, along with a second LP of demos. Most of these are early versions of the album tracks, but there are also three unreleased songs amongst the 10 extra tracks. This new version is on pre-order now and will ship in January.