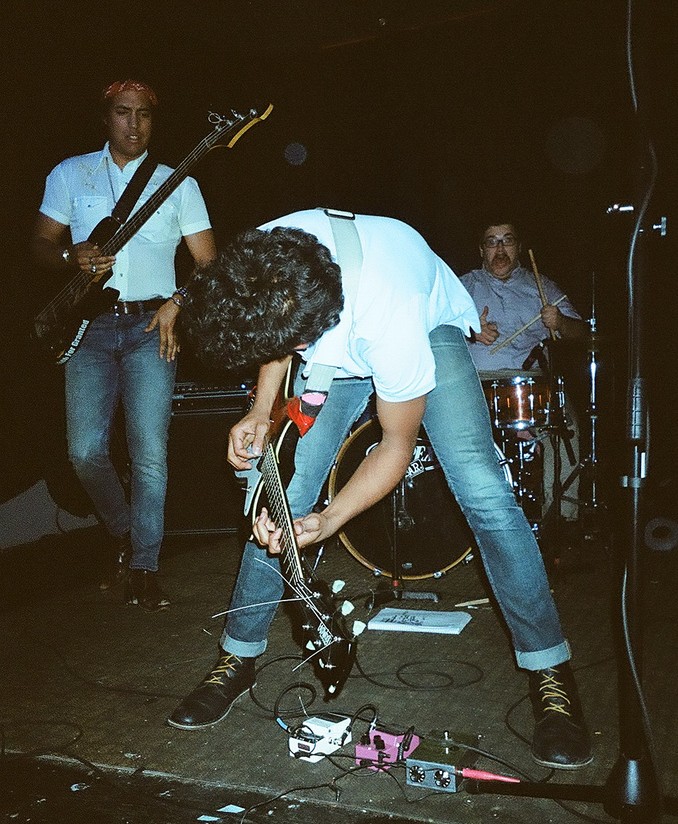 Seth Sutton is still in his most prolific years, and while his debut longplayer was one of my favourite albums of 2011, he's already released two more as well as a handful singles this year. The Black Light Ultraviolet EP on Manimal marks a new direction for the band, where the songs are slower, more substantial and showing even more of a Wire influence. It took me a while to get into, but after the almost excruciatingly lo-fi C'est bon! it is definitely a rewarding listen. I'd like to mention two other releases mainly, however. One is a split with Vancouver's great noise-punks Nü Sensae, and comes to us via Volcom (who also released Nü Sensae's brilliant and most recent LP Sundowning). On "City of Light" we get the best of both worlds, the crude and sharp production of Useless Eaters' earlier releases but in an ambitious composition that stretches beyond 4 minutes.
Sutton is currently on tour in Australia, because he just released an 7″ on Anti Fade, called "New Program". Actually he will just have played at good old The Tote in Melbourne, together with Red Red Krovvy (Ash from Pop Singles). On the new single we get a similar deal, the fantastic a-side "New Program" (listen below) sounds like an older song, while "Expensive Taste" sounds fresh and classy. The last track "Smoke Alarm" is of the same killer ilk as C'est bon! but is almost a straightforward pop song. I look forward to seeing how these new leanings play out on his next album, which probably isn't far off.
And in case you missed it, Sutton appeared on a 7″ together with Ty Segall not long ago. "I Hate the Kids" is an exemplary collaboration.